Good Food & Good Friends
Good food is always better when shared with friends! I love hosting dinners and get togethers with friends to try new recipes, indulge in good food and drinks. And this is the perfect week to explore San Antonio in a whole new way, Restaurant Week!
More details below and a couple more events for foodies, too...
Restaurant Week

Starting January 15th- 27th

I am so excited about this coming week! SA Restaurants will offer special three-course prix-fixe menus for lunch and dinner throughout the city, only $10 to $35! From Botika to Nosh, there are so many participating restaurants from which to choose. Click on the picture for the full list. Oh, New Braunfels and Boerne are also participating! Portions of the proceeds will be donated to Culinaria as well!

Cocktail Conference
Now through January 14th
One of the top cocktail festivals in America! In it's 7th year right here in SA, this event brings together the top bartenders and enthusiasts for educational seminars and tastings. Texa-Tucky; Whiskey, Taco, Bingo; Cocktails Under the Sea, and Designing and Branding, are just a few of the events. Some are already sold out, too! Click on the picture to see the full list of events today through Sunday.

Tea Party How-To at San Antonio Botanical Gardens
Sunday, January 14th (& future dates available)
Have you ever wanted to host a traditional tea party, but not sure where to start? Join Chef Dave for a class at the Botanical Gardens, where he will show you how to prepare petite treats and even have a paired tea tasting exercise. Children 9 and older are welcome, too! What a great way to enjoy a Sunday afternoon! Click on the picture for more details and to register today.

Michelle Plazek | San Antonio | Real Estate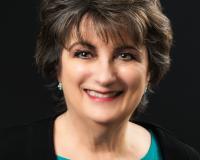 Texas Real Estate License #604864 Please click on the Resources tab for these forms: Texas Real Estate Commission Information About Brokerage Services Texas Real Estate Commission Consumer Notice ....