Explore San Antonio
We live in such a vibrant city, full of culture, art, history and traditions. I hope this year to explore more of what makes San Antonio so special. The Tricentennial Commission has put together events all year, too! I'll be highlighting them from time to time, so be sure to lookout for those. Dream Week is one of those events and it starts today!
Keep reading for more info on Dream Week and other events going on this weekend...
Drea
m Week
Friday, January 5th - Saturday, January 20th

Dream Week, an official 300 Partner, is on a mission. One that initiates, educates and curates ideas in themes ranging from Environment, Business, Justice, Arts, Cuisine, Spirit, Health, Education and so much more. There will be open forums where we can exchange respectful dialogues on all of these topics. Along with these open forums there are over 200 events being held like dances, bike rides, poetry slams and more starting today through January 20th, click on the picture for more information on dates, times and locations.

SA Coffee Festival
Saturday, January 6th
Coffee is the lifeline for so many early risers, up all nighters, work out driven, hard at work men and women! If you are one of those coffee lovers, enjoy an entire festival dedicated to the delicious morning brew. You can taste coffee from over 40 different locations all over the world! Admission is free, only $5 for a flight of 4 samples, all in a great atmosphere at La Villita, where good food, good music and fun is always in store.
SA Boat Show

Today through Sunday, January 7th
Calling all water enthusiasts: check out the Boat Show this weekend! The show features all kinds of exhibits for fishing boats, pontoons, kayaks, and even wake surfing. Get a head start planning your summer trips to explore Texas lakes, rivers and coastlines!

Michelle Plazek | Real Estate | San Antonio | Texas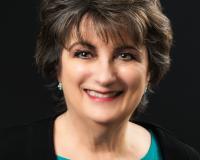 Texas Real Estate License #604864 Please click on the Resources tab for these forms: Texas Real Estate Commission Information About Brokerage Services Texas Real Estate Commission Consumer Notice ....